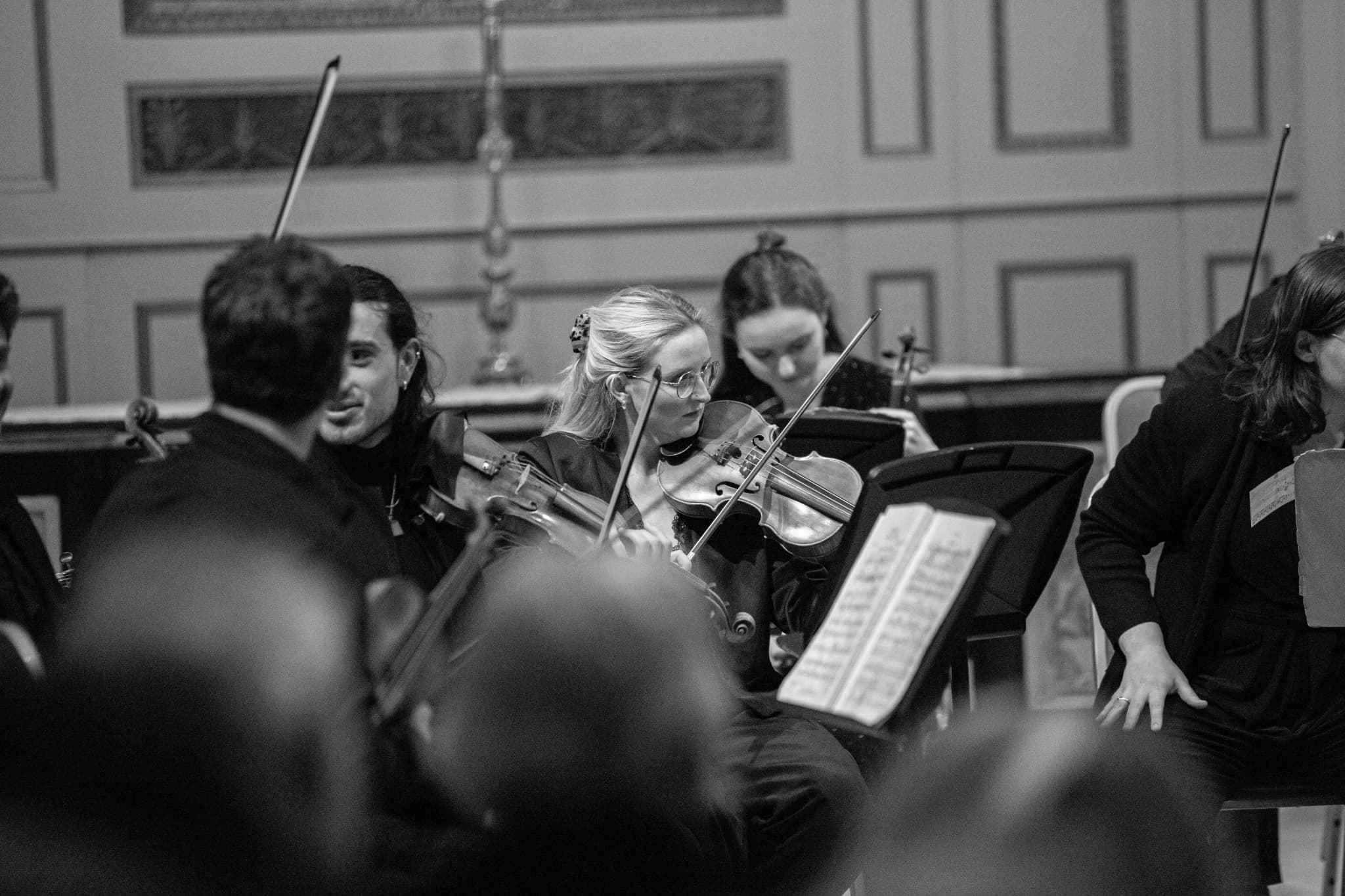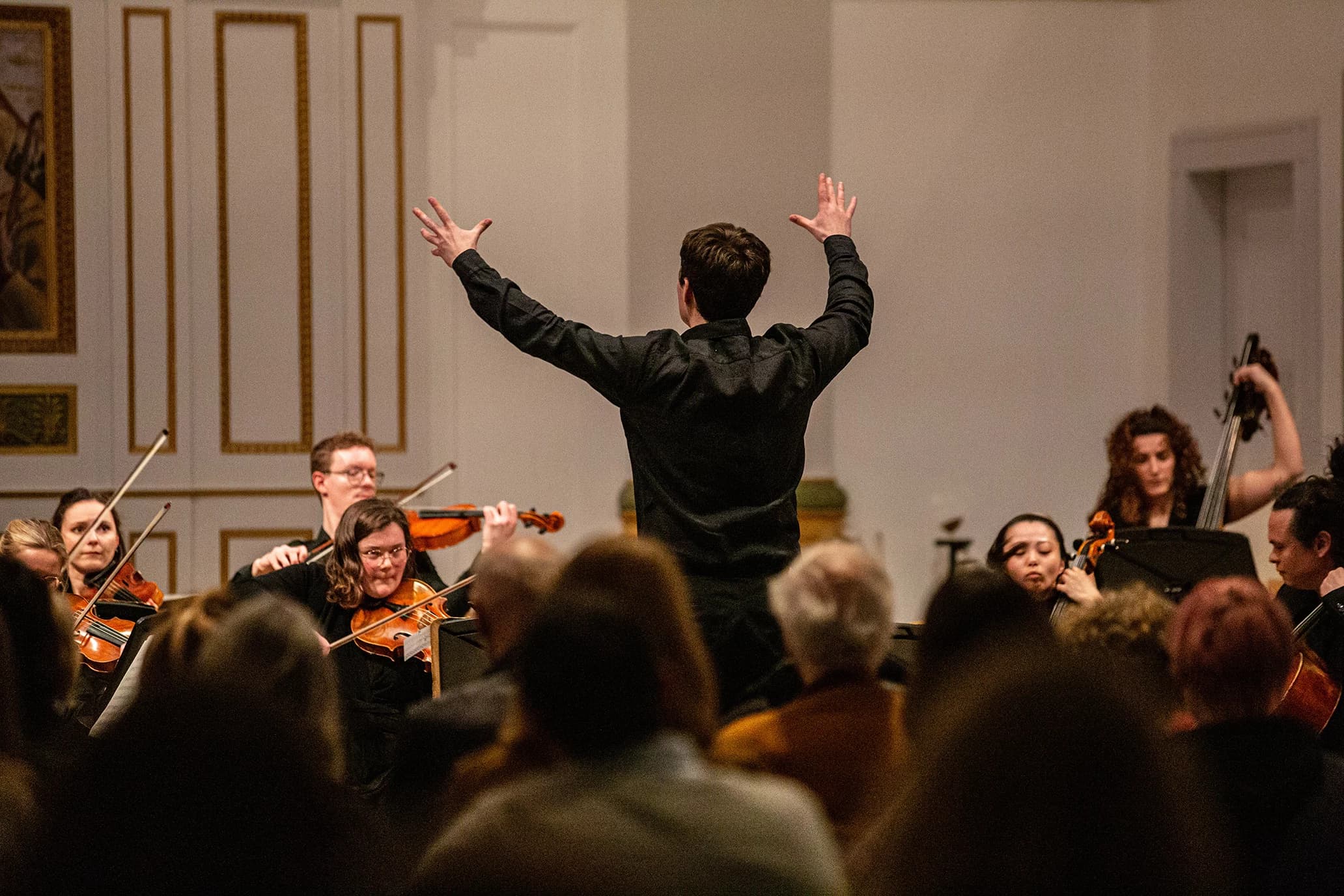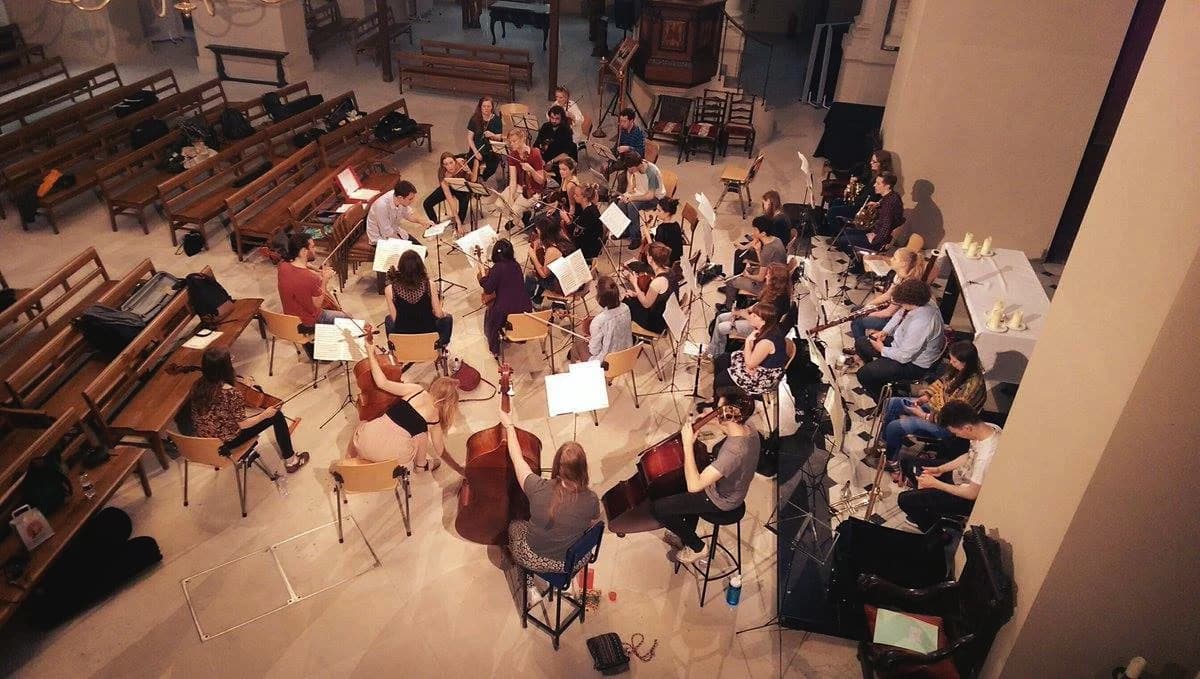 The Janus Ensemble is an innovative group of musicians who are focused on performing new music and developing projects which enhance and challenge peoples' perspectives of classical and contemporary music.
The Janus Ensemble aims to fund creative opportunities for communities, composers and artists. The ensemble has performed an array of contemporary works by composers Ian Stephens, Guillermo Martinez, Peter Sculthorpe and Josephine Stephenson, alongside traditional works by Stravinsky, Prokofiev, Beethoven, Strauss and Britten.
The group has been involved with over thirty projects, from recordings and chamber concerts, to community outreach work, including an immersive performance of Stravinsky's The Rite Of Spring with an audience of 300 children. In 2020, the Janus Ensemble worked with the Zabludowicz Collection (London), forming part of their Hot with Excess contemporary opera programme, premiering a new opera and film by visual artist Trulee Hall.
The ensemble has collaborated with Chiddingly Festival, Malcom Arnold Festival, Pimlott Foundation, BBC4 Television, Wellhayes Vineyard and Treatment Studios.
Artistic Directors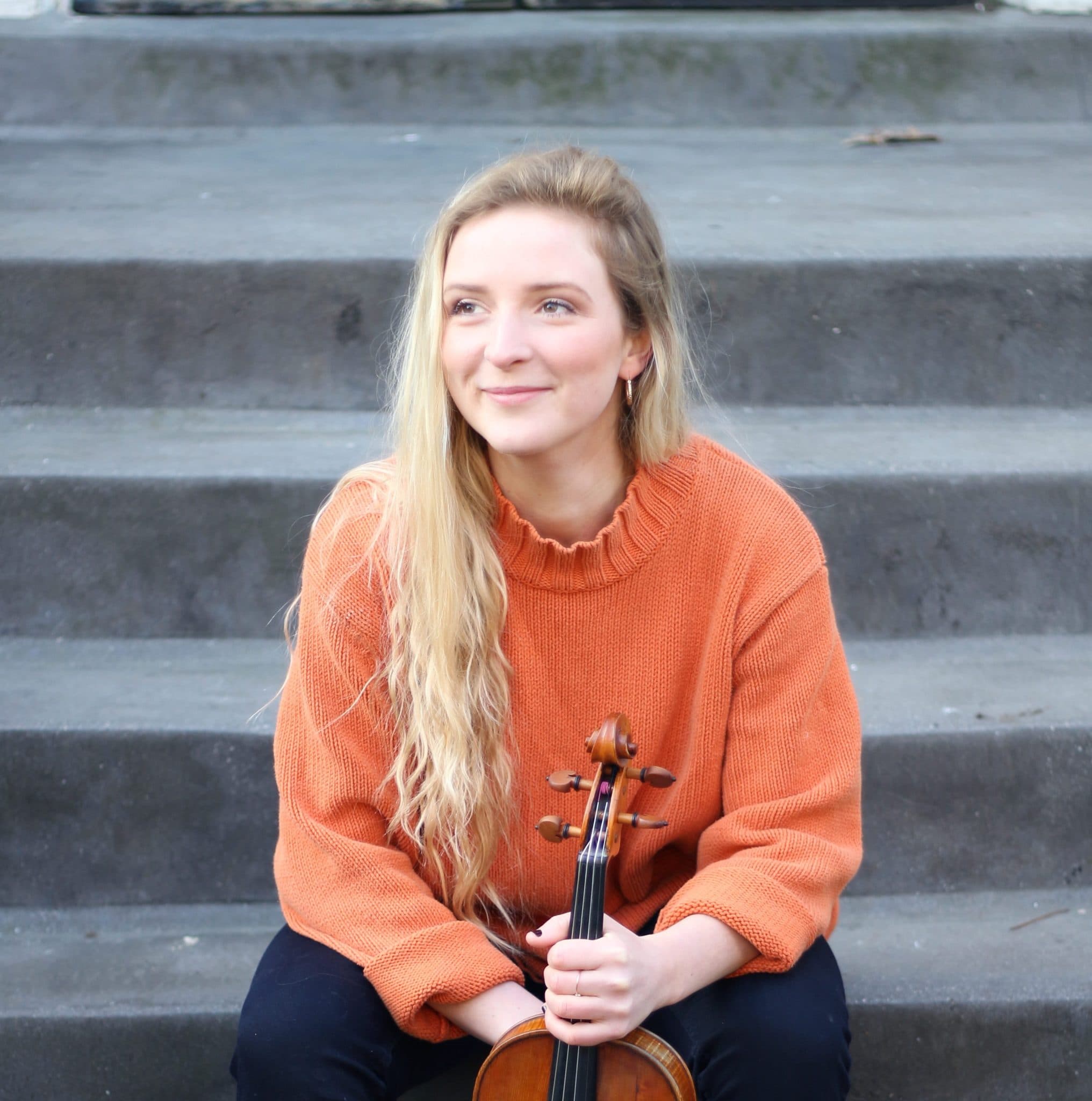 Charlotte Amherst
Charlotte enjoys a diverse performance life of orchestral freelancing, chamber music and teaching in London.
She studied the violin with Krysia Osostowicz at Guildhall School of Music & Drama, completing her Masters in 2019. Charlotte read music at The University of Glasgow, graduating with First Class honours in 2016. She specialised in composition and arrangement, and was awarded The Goudie Prize for the highest standard of excellence in her final year.
Charlotte has always had a keen interest in promoting artists and composers through running projects.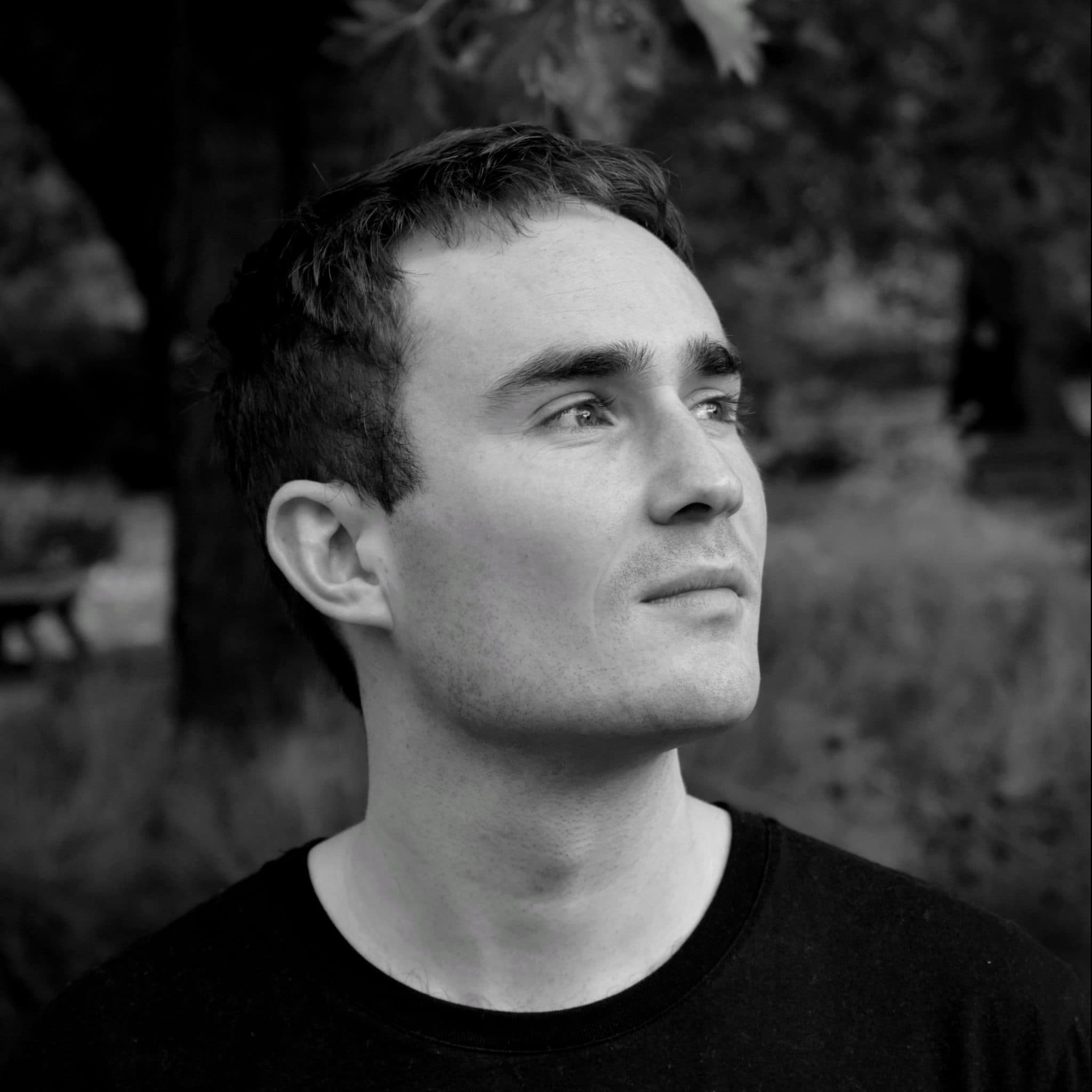 Michael Coleby
Based in London, conductor Michael Coleby has a particular interest in contemporary music and collaborating with composers.
At the age of 25 he made his professional debut, conducting the Deutsche Sinfonie - Orchester Berlin, at the Berlin Atonal Festival in a performance and shortly afterwards he was invited back to conduct the DSO academy orchestra. In recent years, Michael has worked as guest assistant conductor with the London Philharmonic Orchestra and Vladamir Jurowski (2019-22), the BBC Concert Orchestra, the Orquestra Castile y Leon and the Deutsche Sinfonie - Orchester Berlin. In May 2023 Michael was guest assistant to composer & conductor Esa-Pekka Salonen for performances of his new organ concerto with the NDR Elbphilharmonie Hamburg, acting as cover conductor during the rehearsal period.
Michael has conducted the Brandenburger Symphoniker, Deutsche Sinfonie - Orchester Berlin, Sudewestdeutsches Kammerorchestra Pforzheim, Sudewestdeutsches Philharmonie Konstanz, Lohja City Orchestra, LEAD Festival Orchestra, NDR Elbphilharmonie Orchestra and the Janus Ensemble.